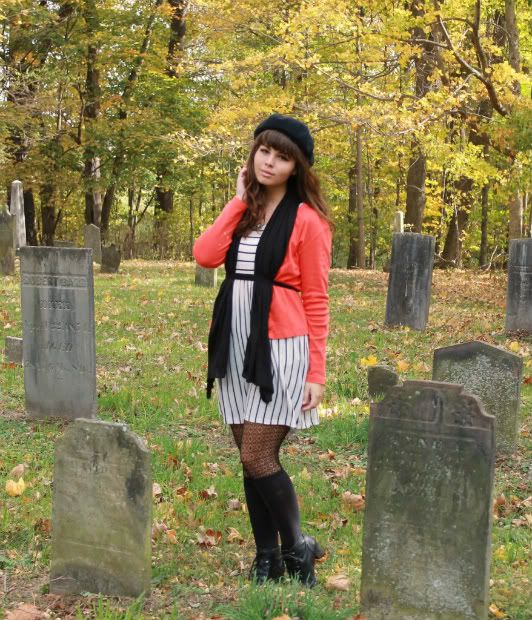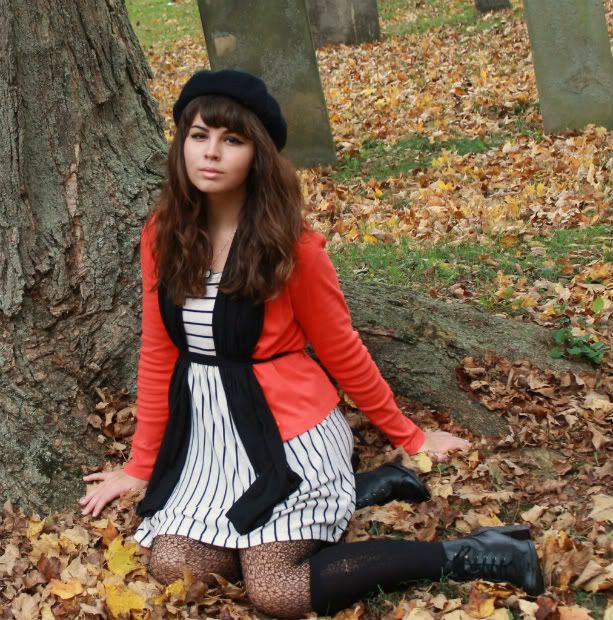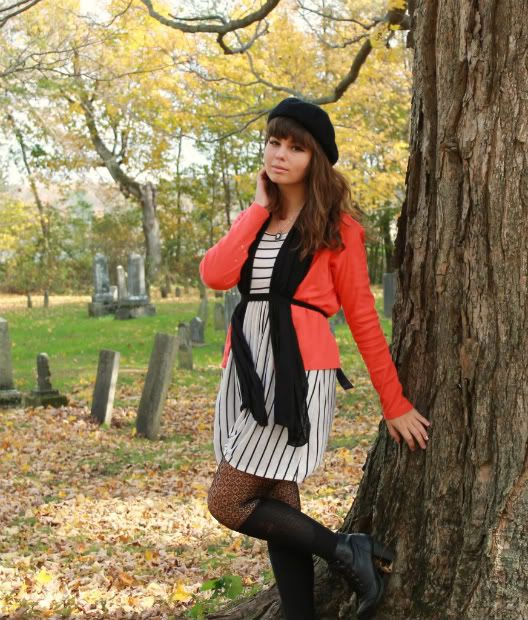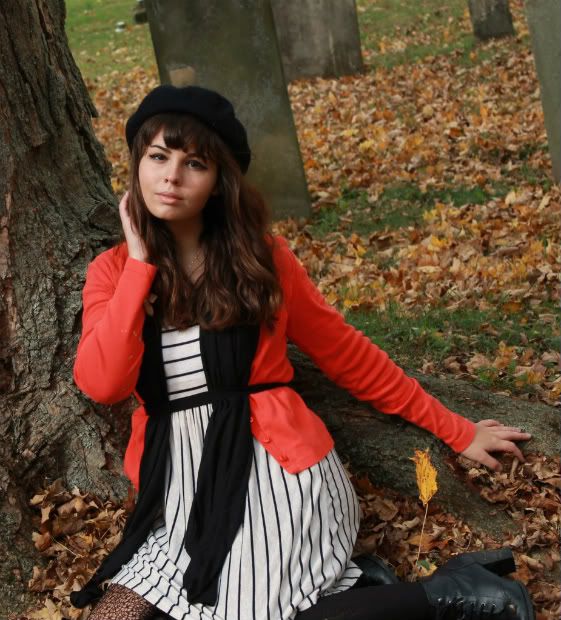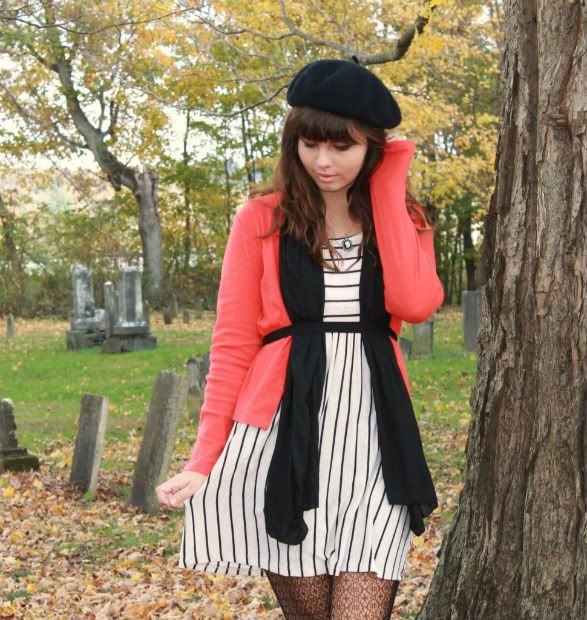 Striped Dress: Forever21.
Orange Cardigan: Thrifted.
Black Booties: H&M.
Tights: JcPenny's.
Beret, Scarf: Target.
Cameo: Gift from my grandmother.
Hello there everyone!
Ever since I stumbled across Elanor's blog I've been enamored by her classic beauty, timeless style, and of course that iconic pixie! She is such a good and sweet hearted gal and it was my absolute pleasure to guest post for her while she's off on college visits. Besides, I know exactly what it's like to be looking into colleges! Like Elanor, I am a senior in high school this year and sometimes blogging has to take a back burner to taking care of my future. ;)
Anyways, as of late I've been totally enchanted and mildly obsessed with anything Fall/Halloween inspired. Since I'll be at college next fall, I'm taking advantage up every farmer's market, pumpkin patch, apple orchard, and now cemetery my Ohio town has to offer!
While I was at this cemetery a particularly spooky occurrence happened to me... I was trying to take a picture of a few of the headstones, however, my tripod was in the way. As I went to bend down to move the tripod, I heard a huge snap and boom. A huge tree branch from above had fallen nearly inches from where I stood! If I had merely been a step over to the right I would have gotten knocked out by the tree branch... What do you all think: was it just a coincidence or a spirit telling me not to disturb his or her resting place...? What ever it was I didn't care to find out because I high tailed my way out of that cemetery!
It was absolutely lovely to meet you all ❤
With much love, Lauren.